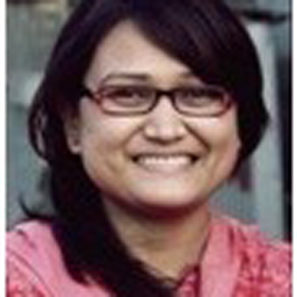 Kaniz Kakon 
Assistant Professor
MA, (JU), BA Hons in Philosophy (JU)
Room # 412   Ext # 124
E-mail : kanizkakon@iubat.edu
Kaniz Kakon is a Faculty in the Department of Philosophy at IUBAT. This department is under the College of Arts and Sciences of this University. She has completed her Graduation (BA hons.) and Post – graduation (MA) in Philosophy from Jahangirnagar University, Savar, Dhaka.
Before joining at IUBAT she worked as a lecturer at Bangladesh University, Dhaka in the Department of EEE. Over there her main teaching specialization was in "Professional Ethics".
She is very much interested in Philosophical researches.